I made a game for the Zero hour game jam  ( http://0hgame.eu ) in 60 (well 72) minutes.
It's called StarBlock.  You use your shield to try to prevent the Stars from hitting you.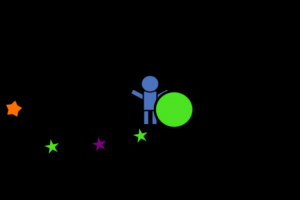 I'm guessing it could be pretty slow on older phones, but I haven't tried them yet.
You can it from the android market for free here: Download StarBlock,
There are no ads.
I might also build it for  the PC (Windows) in the near future.